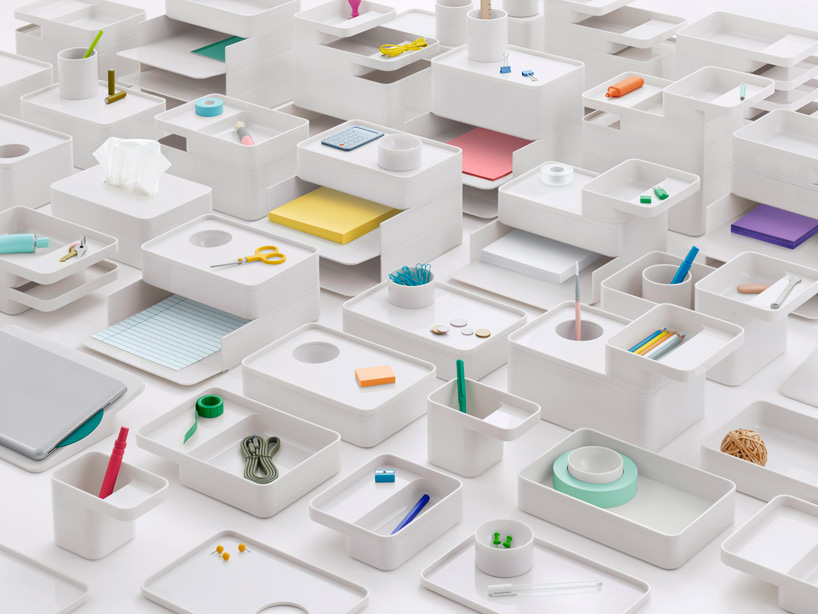 *
industrial facility: formwork desk accessories for herman miller

先日london design festival 2013で披露された、イギリスのデザイン事務所Industrial Facilityがデザインし、Herman Millerが製造したモジュラー式のデスク用品 Formwork Desk Accessories



retail facility

– the online store of industrial facility - will preview new projects at a pop up shop during

london design festival 2013

. during LDF, a temporary marketplace will present 'formwork' - a series of desktop accessories produced by

herman miller

and designed by

sam hecht and kim colin of industrial facility

. the collection of modular, stack-able artifacts includes cups, trays, boxes, media stands, and paper trays. hecht and colin closely examined the items that typically occupies the deskspace; through photographic research and documentation of the office, they commissioned a series of stationary organizers that reflect a mixture of the analogue and the digital in both the home and workplace. the simple forms, precise production methods, and muted colour palette indicate a level of thoughtfulness rarely brought to the desktop.
images

: photo
designboom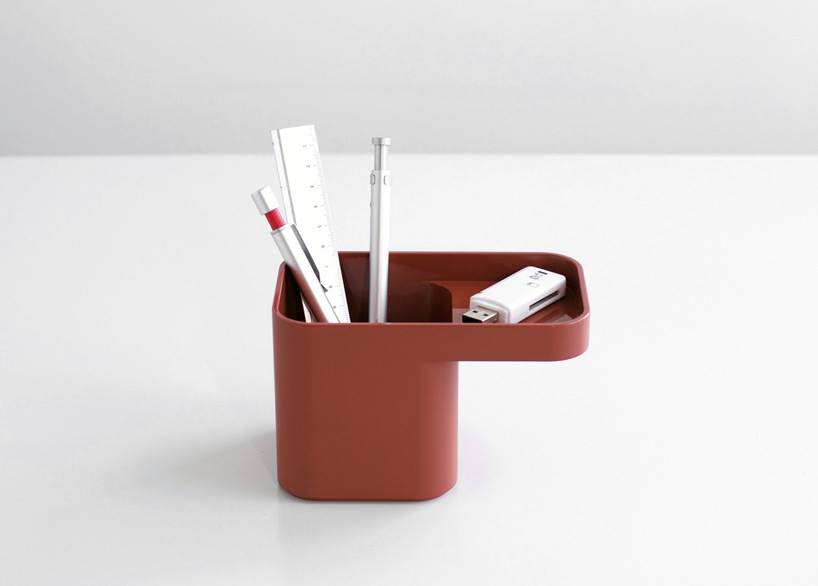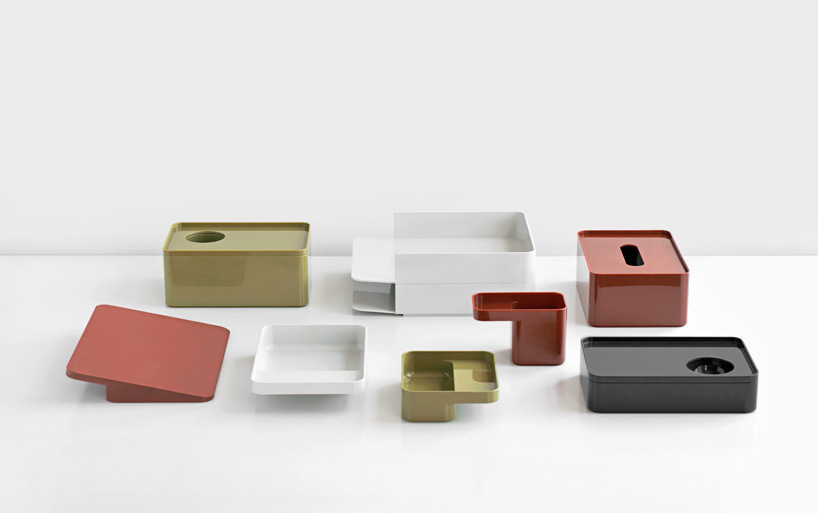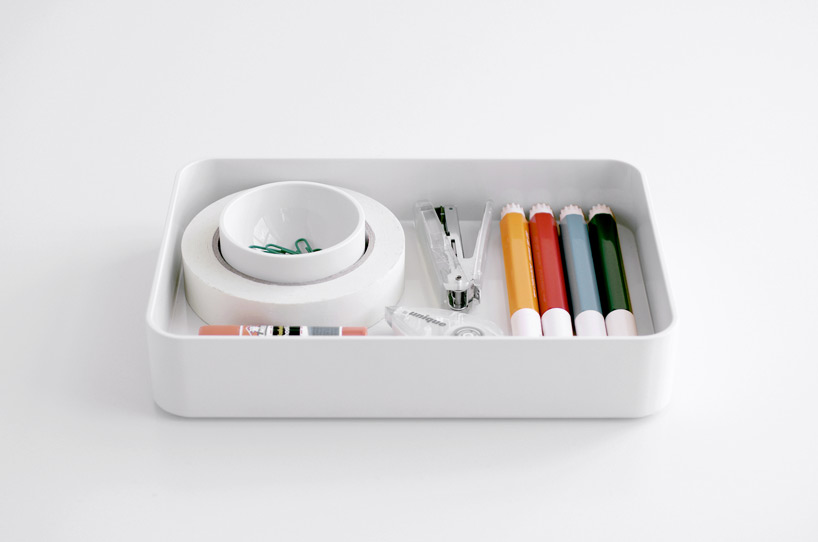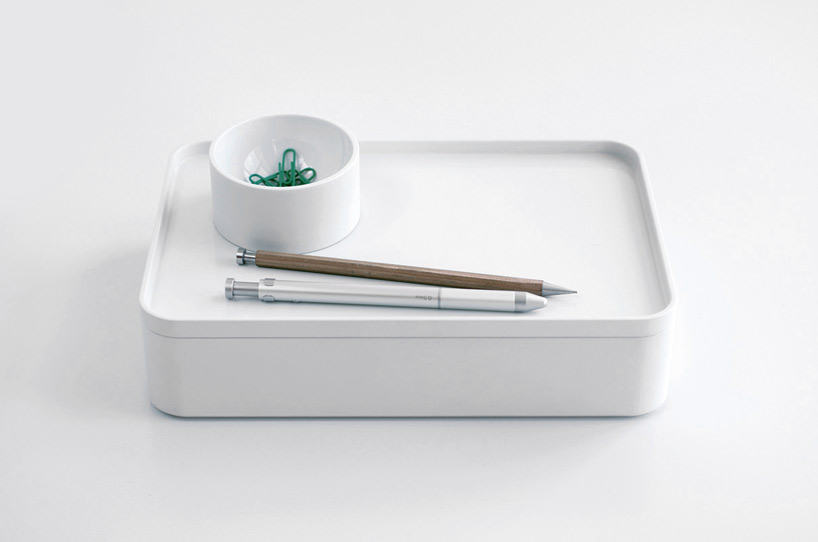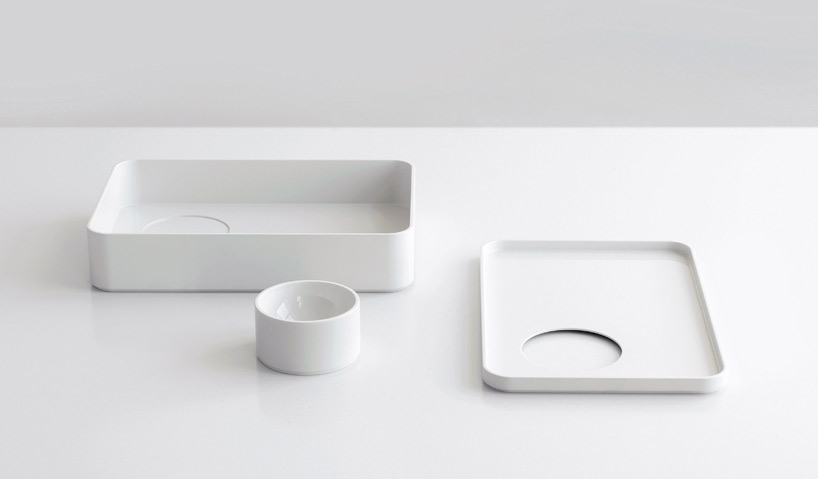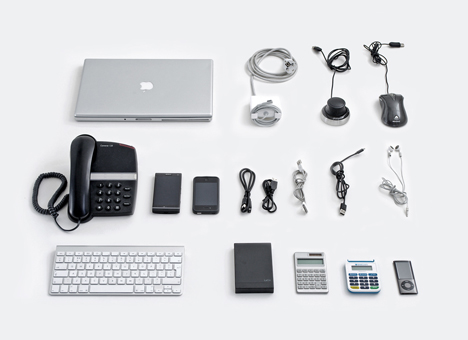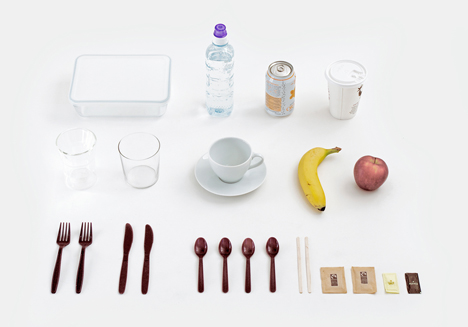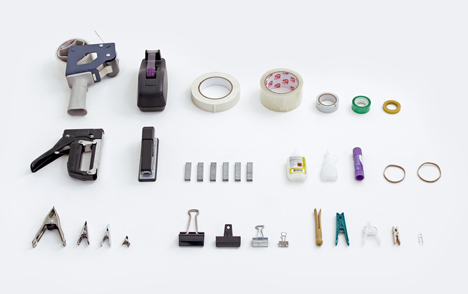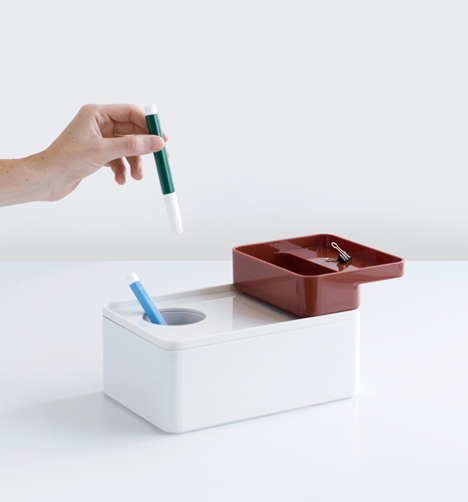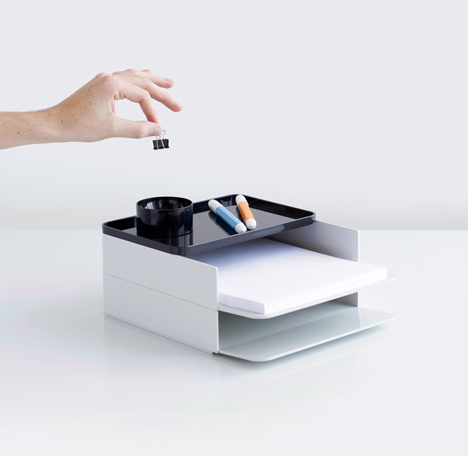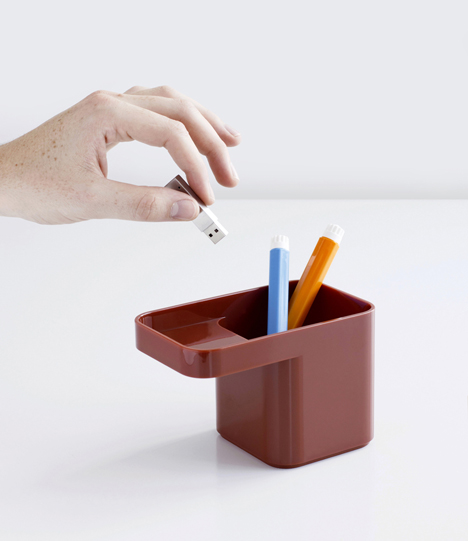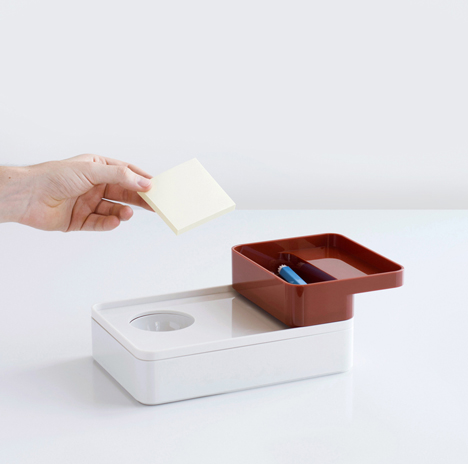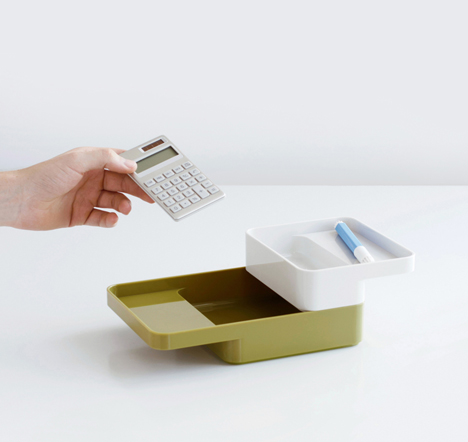 Components of the system include a pencil pot that a roll of masking tape will fit around, small and large trays, a tissue box, a media stand and paper trays. "The idea is that with forms that are pluralistic and stackable, the range of use is far broader than in the office, and can be used in the home, the workshop and many other places too," said the designers.
images

: photo
dezeen