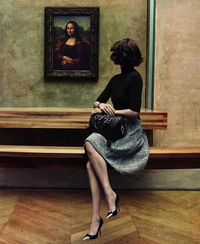 ボストンテリアのoliveと素敵なlifestyle見つけちゃおう attention ~ please♪ *フォトをクリックしてください *dogs for peace    &dog lover ism
by threebbbs
S
M
T
W
T
F
S
1
2
3
4
5
6
7
8
9
10
11
12
13
14
15
16
17
18
19
20
21
22
23
24
25
26
27
28
カテゴリ
以前の記事
"おしらせ"
検索
その他のジャンル
最新の記事
画像一覧
2013年 09月 24日
| | |
| --- | --- |
| prada : street art at prada's s/s14 show | |
* Prada: In the Heart of the Multitude
Unique documentation of men's and women's fashion collections
— September 23, 2013 —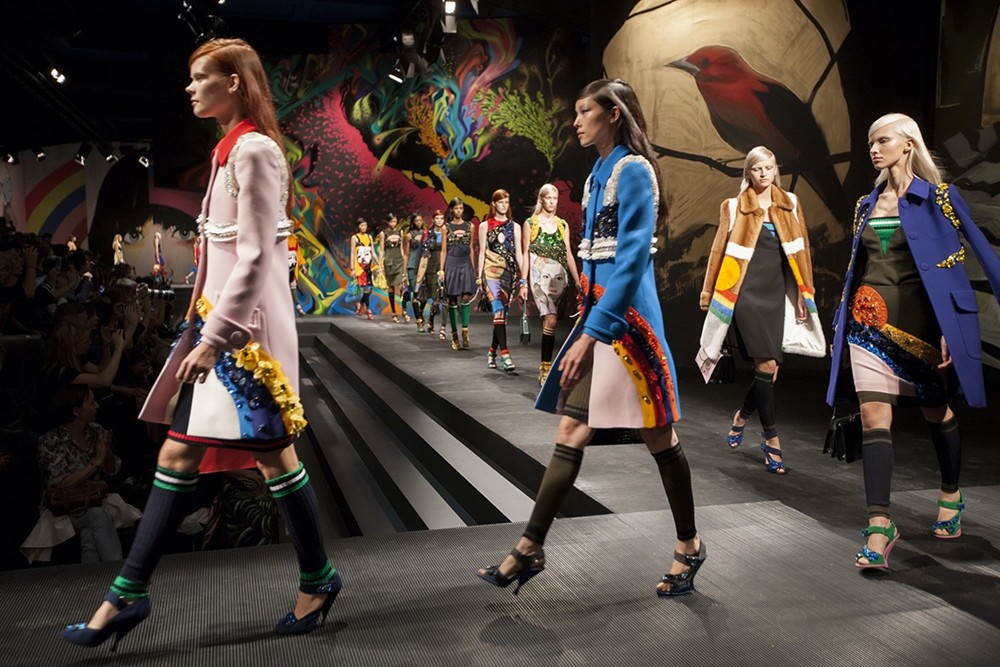 Models strode between muralled walls when street art met fashion at Prada's S/S14 show

For S/S14, Prada presented

In The Heart of the Multitude

, a collaborative project with muralists Mile 'El Mac' Gregor, Mesa, Gabriel Specter and Stinkfish, as well as illustrators Jeanne Detallante and Pierre Mornet. Engaging themes of femininity, power and multiplicity, the four muralists and two illustrators created figurative street-art which lined the walls of the Via Fogazzaro show space in Milan.

From an anguished woman peeking through her fingers to a rainbow burst rupturing from a woman's hair, the pop-art murals portrayed a sense of struggle and power, an idea often explored within Prada's activist collections of feminist intent. From candy pink walls and floral headbands, to darkened, shaded faces, the murals personified the Prada woman as a character laced with quirks and alomb. To an extent, they reference a young Miuccia during the 1970s; the mime student and communist party member, with a degree in political science, who took over the family business aged 29 and subsequently transformed its ethos. All created by streetscape artists, the murals gave an urban punch to proceedings, mixing aerosol, paint and turpentine to create each portrait over a period of several months.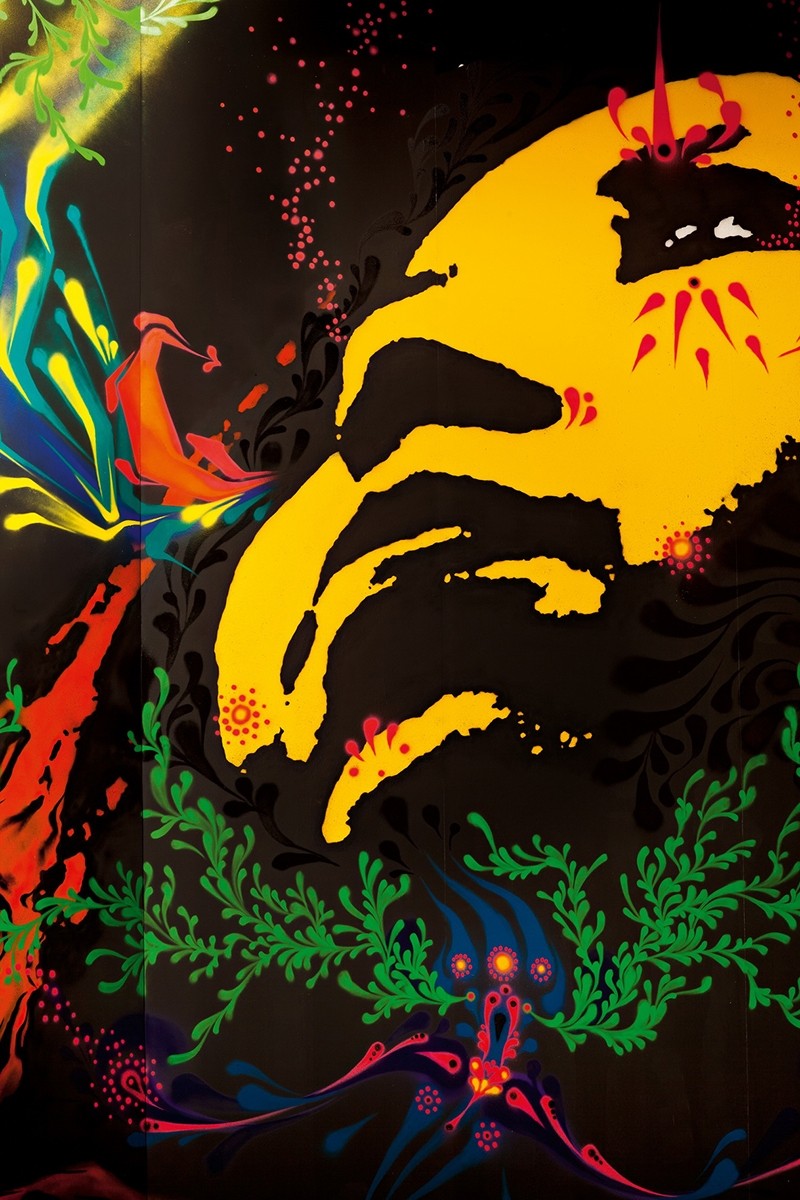 "The pop-art murals portrayed a sense of struggle and power, an idea often explored within Prada's activist collections of feminist intent"

Graffiti-art mirrored the clothing, with female figures interwoven through the collection. Striking, forlorn faces were embroidered across knitwear and overcoats in bright rainbow hues, embellished with rhinestones and glitter. The audience were sat on an irregularly shaped central island, looking across at the illustrative walls that towered above the catwalk, feeling more like an installation than a fashion show. The artwork will now be held at the Prada Fondazione in Milan, a not-for-profit organisation devoted to contemporary art. Text by Mhairi Graham



images

:
anothermag